For he says to Moses, "I will have mercy on whom I have mercy, and I will have compassion on whom I have compassion." So then, it does not depend on man's desire or effort, but on God's mercy. Romans 9:15- 9:16
Many people misunderstand God. Primarily because we want to think of God in people terms; we try to place God in a box and that is not accurate. God is not man that he should lie, nor son of man that he should repent. Men and women we have a fallen nature, God does not. God is light and in Him there is no darkness at all. In God there can not be depression: God is spirit and depression is a spirit- the two cannot be one. What does darkness have to do with light?
Another reason why we misunderstand God is because life happens and we assume that no bad things should happen to us. We also think that because we have God, we will not experience affliction, tragedy or pain- and when things happen: God does not seem so good. We mistake God for a Santa Claus or a genie, and he is neither.
God is the everlasting ultimate imminent creator of all things- there is only one God and beside him there is no other. Who counseled God when he was creating the universe?
It is interesting that God chooses to do as He wills, and we technically have no say in His decisions. We basically can not or rather, should not argue with God about his will for our lives. If we do, then we would be considered defiant (rebellious) and not humble (proud) to God.
The bible says that Jesus says he who does his will, is his mother and brother; therefore he was saying, even if his mother and brother were his biological family, who ever does the will of God is truly his family.
Another way we misunderstand God is in our measure of sin. We all have sin that must be paid for. Maybe the murderer, the rapist or the drug addict has more sin than you, but does God judge as we do? No, He does not. To God one sin, is equal to all sins. Except for blasphemy, this is the unpardonable sin. There is no forgiveness from God for blasphemy against God's holy Spirit.
Blasphemy means to speak ill of; in regards to God's standard it means to give the devil credit for something God's spirit deserves glory of, and vice versa.
Blasphemy :"switches" right for wrong (wrong for right), i.e. calls what God disapproves, "right" which "exchanges the truth of God for a lie" (Romans 1:25)
But every sin is forgiven, when we repent truly before God.
Repent: In greek"repentance" is the word: metanoia and metamelomai.
Metanoia means to change your mind.
What we must hold fast to this one truth, which is the fact that the word of God is true and infallible.
The word says in Romans 8:28: And we know that all things work together for good to those who love God, to those who are the called according to His purpose.
In this God shows us his sovereignty, his power exceeds the power of darkness to do evil to us. I wrote about Joseph's life a few time here on my blog, and we can recall that Joseph had a turbulent life in his youth. Joseph was envied by his family, he was tricked and sold to a foreign country, was wrongfully accused, imprisoned and forgotten- but he remained faithful to God- and God took his sweet time to turn it all around. But when he did it was really good, for Joseph and MANY PEOPLE. As for you, you meant evil against me, but God meant it for good, to bring it about that many people should be kept alive, as they are today. (Genesis 50:20)
And the word also says that God's will is good and perfect, and that all that comes from God is good and perfect.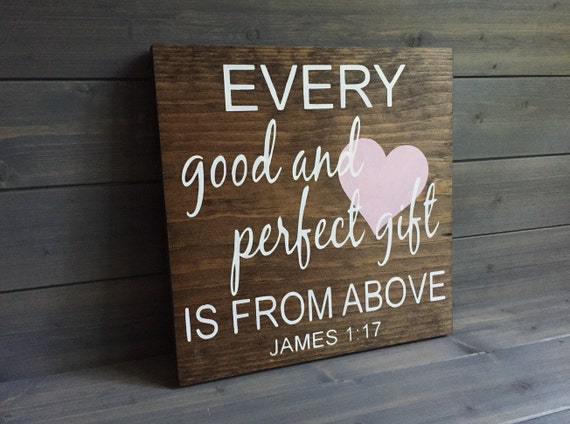 God also testifies by his spirit to Isaiah the prophet:
"For My thoughts are not your thoughts,
Nor are your ways My ways," says the Lord.
"For as the heavens are higher than the earth,
So are My ways higher than your ways,
And My thoughts than your thoughts.
Isaiah 55:8-9
So why do we say 'God is good all the time, All the time God is good'?
Why do we say that life is better with Jesus?
Why do we say God is Just?
Mercy is where we do not get what we deserve, for our wrongs. In other words, if God was not merciful, we would receive eternal death for our sinful nature- but since He is a God of mercy, He placed our sins on Jesus his son.
The bible even says in Proverbs 16:4 that 'the LORD has made everything for his own purposes, even the wicked for a day of disaster'. And in Romans 9:22, which is the context of my central verse for the day we see that God knows who was destined for the wicked day; "What if God, intending to show His wrath and make His power known, bore with great patience the vessels of His wrath, prepared for destruction?". Sounds so crazy, right?
But who are we to question God!?
We have to simply and knowingly be grateful for his mercy, in his merciful call for us to know Him. We could have been like Judas the Iscariot, he was chosen by God- He walked with Jesus, He served Jesus, He was in ministry! But he was chosen to fulfill the prophecy of the lord's betrayal. He fulfilled his purpose, but his election was not for mercy.
Some debate and claim that Judas could have repented, but the word calls him the son of perdition- so I beg to differ. He was chosen with that purpose, of destruction.
I will conclude with this: we cannot and will not ever be able to understand God- therefore we should humbly accept his ways, and draw closer to him, so that he may reveal to us the mysteries that belong to us… 'He has also set eternity in their heart, yet so that man will not find out the work which God has done from the beginning even to the end.' (Ecclesiastes 3:11)
'Some things are hidden. They belong to the LORD our God. But the things that have been revealed in these teachings (word of God) belong to us and to our children forever. We must obey every word of these teachings.' (Deutoronomy 29:29)
Let's pray:
Lord Jesus, my God and my Savior, you are my fortress and my deliverer. Thank you, thank you, thank you. How awesome are you, thank you for your grace. Thank you for your love towards us; if it were not for you- we would be lost, destroyed and consumed. You are merciful, a God of compassion and justice- you know the beginning from the end and you decided for us to be close to you. All we have to do is to be grateful, thank you. Help us lord to be faithful. In Jesus name, I pray, Amen.
My hands have made both heaven and earth; they and everything in them are mine. I, the LORD, have spoken! "I will bless those who have humble and contrite hearts, who tremble at my word. Isaiah 66:2