If you cling to your life, you will lose it; but if you give up your life for me, you will find it. Matthew 10:39
Saving faith is confidence in Jesus; a direct, confidential transaction with Him.
Richard Fuller.
Intellectual faith is different than saving faith. The faith to salvation, is a deep conviction of trusting in God. Placing your trust in God, instead of other things, people or gods is a grace God gives us, not something we earn. God draws our hearts towards Him, even while we are in sin. God knew I believed in a higher power, I was very spiritual. I grew up with Jehovah witness teachings, Catholic rituals and a lot of spiritualism like astrology, white magic: no such thing, tarot card readings, etc. God knows our hearts, and knows who will accept Him and who will reject Him. But God does not leave anyone without the opportunity. He just has a different timing for each of us. Even people in church, are not exactly saved- because they do not trust God; they simply have an intellectual understanding of God, but they do not have a relationship with Him.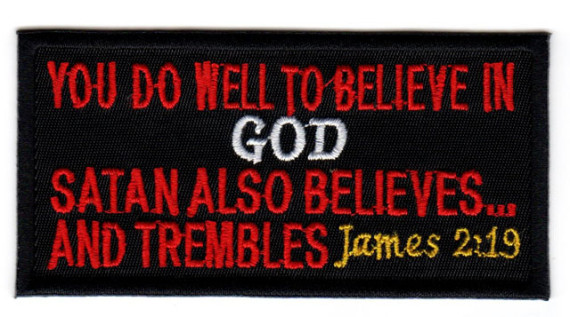 Salvation is a three fold gift. We are given eternal life, forgiven and we are called. The bibles says, we are to make our election sure, after being called. There is more to having faith, than knowing facts or scriptures about God. We have to receive, we have to act like we believe. When we believe Jesus died and rose again; then we must act like He shamed demonic powers and principalities by His resurrection. We must believe that we are also to live a resurrected life. If we believe Christ died for our sins, then we put away shame, un-forgiveness, self hate, and rejection. And while we're on the subject, the root of all these, is FEAR. Fear comes from fear of punishment, and so in accepting God's forgiveness we break the hold of fear from our lives.
Salvation happens in a threefold manner, as well. We are saved, and instantly sealed with God's holy spirit; Christ is welcomed to become our Lord and Savior. Then, we are also saved, as we walk and are transformed into the new creation God desires us to be: more like Christ. And finally, the bible says we are saved, when we are saved until the end. This is saving faith. God gives, we receive and then we give back.
Let's pray:
Lord Jesus, you are so awesome. Thank you for your joy, your presence and your grace in salvation. We could not do anything to earn your love and forgiveness, and we are able to change the direction of our lives at any time. I thank you for that. I pray today, for souls who desire more of you, yet feel afraid in anyway. I rebuke fear, in the name of Jesus. I plead the blood of Jesus over the minds and hearts of those who battle with any type of fear. And I declare that they will hear your voice, as you call them, even now. In Jesus name. Amen.