And he said unto them, Go you into all the world, and preach the gospel to every person. Mark 16:15
It's not the church of God that has a mission, but the God of mission who has a church.
God has a mission, and it is to save the world. God wants to save the world from eternal damnation. God created us, to be with us and because in free will we choose to follow after our desires; God is heartbroken. In the past few days, I have been speaking about relationships and heartbreak; and I would be ignorant to skip over the fact that we offend God all the time. We are called by God to fulfill His mission on the earth to save everyone's soul. This is why He has a dream for each of our lives, His dream is that we bring glory to His name. god wants our good works to bring good attention to His name. Ultimately, because He wants to save our souls.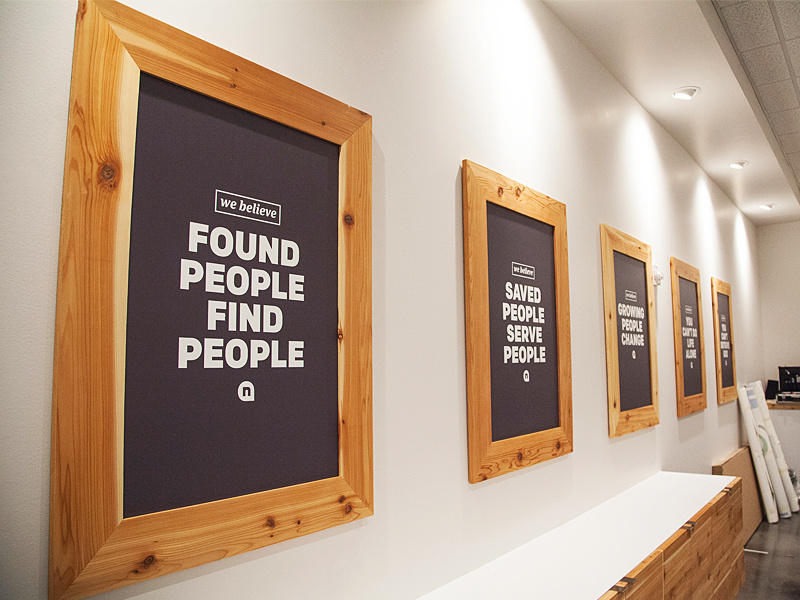 The soul of man is his being: the mind (the intellect), the heart and the will. The life energy we have is in the mind, even our hearts: feeling, consciousness, reason/intellect, memories, perception, thinking, etc.
Soul in Hebrew: neʹphesh (breath of life, energy)
Soul in Greek: psy·khe (animating entity which occupies the physical body)
We are called to serve in God's kingdom to preach the gospel. The gospel is the good news that 'God sent His son Jesus to forgive us our sins, which had us destined to eternal death and torment.' The soul which God saves, will live on eternally, it will never die. Meaning it will live in heaven, with God or in hell apart from God. So we preach the good news that Jesus Christ came to change our lives, to forgive our sins, to take away shame and fear, to give us hope, to give us healing, to re-unite our relationships, and to destroy any type of work which Satan may have worked against us. As a church God works for those inside of the church and also those in the world, the church is commanded and expected (by God) to go get souls!
To proclaim the good news of the Kingdom of God
To teach, baptize and nurture new believers according to scripture
To respond to physical, emotional and spiritual needs to all people through service
To transform unjust (anti-biblical) structures in society
We should make sure to do our part in God's commission. I am not very enthusiastic about handing out tracts, I'm ore of a one-on-one type of person. I like to look for people to speak to, I do not like throwing my nets to the water without strategy or direction, simply to do what is asked of me. But there are some fish caught right? Each church has their own plan, and should because we need bodies, prayer and money. There is enough to do in God's mission. As my pastor says, save those in the world without losing anyone on the inside.
I like to pray for missionaries, because some are called to full time ministry. Imagine having to travel and live abroad; not depend on a steady income from employment, or with home cooked food. Some of these missionaries go to countries where they do not speak the language, and do not know anyone. Some work abroad, and have families and some have to leave their families for long periods of time. They need our prayers,  they face loneliness, hardships, discouragements and persecution. God bless America, for the freedom of religion; we must recognize it is not the same abroad.
Let's pray:
Lord Jesus, I pray today for all the evangelists and for those who have a heart for evangelism too. I pray for open doors of ministry, divine partnerships and friendships, giving everyone strength as we face discouragement, and I pray you restore in all areas where the enemy was devouring. I pray against demonic hindrances, or any oppressive spirits that may want to restrict the spread of the gospel or harden people's hearts. I pray you keep all of them safe, physically and spiritually. I rebuke all demonic attacks that would rise up against them, to prevent them from reaching souls. I pray for boldness, discernment and wisdom as we speak to others concerning the will of God, and and I pray for a large harvest. I also pray for a time of rest for each of us, and I pray for the material things we need like money, passports, visas, shelter and/or food. I pray that people's hearts would be changed, and even penetrate to those who are resistant to your scriptures. In Jesus name, Amen.