Simon Peter saith to them, 'I go away to fish;' and they say to him, 'we will also go with you;' they went forth and entered into the boat immediately, and on that night they caught nothing. John 21:3
Once God breaks you out of stuff, He breaks the mold from which you came from, and you won't fit into the slot anymore.
T.D Jakes
The reality is that God doesn't show you everything you are going to go through. Whether Christian or not, the bible says that the rain falls on the just and unjust alike. Christians walk by faith, and live in love. But truth be told, sometimes we question God saying things like: 'does serving God even matter? Is my faith even working? Does God even hear me? Is this even worth it?' In the scriptures, saint Paul tells us to rejoice, and give thanks no matter what.
Speaking from a Christian perspective, we have joy because we have faith but we also have opposition. As a Christian, I believe it is dishonest to portray a life free of angst, simply because we are witnesses of God to others. We face attacks, pains and hardships (fear, sickness, loss, confusion, frustration, injustice, deception, debt, etc). Elijah, Jeremiah, Paul, and David all shared their sentiments while facing oppositions in their own lives, even while walking with God, and serving in the fire and power of God.  I thought about the disciples this morning; what happened to the disciples after Jesus died at Calvary?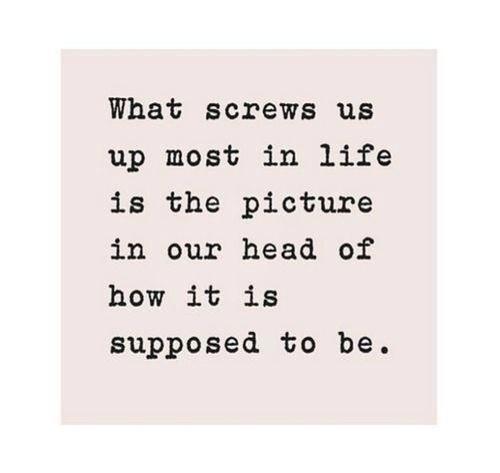 For those 3 days Jesus was dead, the Christians must have been so disappointed. They expected a Messiah to save them, but instead they were sought to be imprisoned and killed. They expected to become an independent and blessed state, but there was no independence from the Roman empire. The Jews  expected liberation, but remained oppressed. When Jesus died at Calvary, without understanding his next steps, Peter returned to fishing. He backslid, into what he was doing before Christ came into his life. It is possible that they forgot about spreading the kingdom of God, found themselves grieving, confused, or even disappointed.
Peter, followed by the disciples, went back to a fishing lifestyle, after all, Jesus the Savior of the world was now dead and gone! God had promised His people liberation for thousands of years, but Jesus came and left, and nothing had changed. They had seen the power of God, and the love of God, but their lives had not seen the promise of God to their people. Even if Peter had backslid to his previous lifestyle, he was still a leader who the disciples followed. Peter succeeding at making a living, before Jesus. But Peter could not be successful after knowing Jesus, without Him. Even if it was a good thing (making a living) or a natural talent, if done without the Lord, God would prevent it. Peter was not sure on what to do, so Jesus had to show up and redirect his steps so he he resorted to do what he knew to do: he went fishing. Before Christ, Peter had success in this area, but when he tried it again he was not able to catch any fish. This is a subtle departure from the faith, sounds very much like 'well, I don't see God doing anything or giving me a sign on what to do next; so I will do what I am familiar with.'
The context of the story is that Jesus died at the cross of Calvary, and Peter denied knowing Him. It's possible that Peter's condemnation led him to lose his way, or the things I previously mentioned. But either way, Peter was not aware that Jesus resurrected from the dead and would come after him again. Jesus is not dead, Jesus is alive.  Jesus went to find Peter and the disciples, and we need to keep in mind  that no matter how lost we seem, our God is alive and comes after us. This means that He is active, He is working right now, He is loving us right at this moment. He is showing us the way right now, He is giving us instruction now. Jesus deals with us now, in the same way as He dealt with Peter, through His Holy Spirit. Personally, I cannot imagine where I would be without my best friend Holy Spirit, and He is our resurrection power. The Holy Spirit of God is our guarantee of spending eternity with God, and the same one who raise Jesus from the dead. And it is this Spirit, who joins with our spirit and gives us a lifetime of companionship. I have no idea where I would be if it were not for Holy Spirit. Holy Spirit teaches, counsels, directs, liberates, transforms and heals us. He is called the Advocate (lawyer), the Counselor, the Spirit of Truth, and the Comforter (He comforts us, when no one will can and more importantly, when no one can). Peter could now be free of condemnation, and receive direction, instruction and grace from God.  
Let's pray:
Lord Jesus, I know that people make judgments about YOU, by the way we live our life. So I ask you for mercy, we are humans and we will mess up but you wont. Help us all to not feel this is a heavy burden. I also pray for those people who have been waiting on You to move on their behalf, with petitions from long ago and people who have been waiting for breakthroughs; I pray you reveal to us all that you are the resurrected God. And you are still the God of suddenly's. I pray for those people who are thinking of going back to their hometowns, old jobs/careers or who are thinking of taking their skills and talents to the secular world when they haven't received the GO from You God. Hide us from departing from the faith, and help us out of lukewarmness. May we not revert to things or places that help us escape reality, bring us comfort or mend some broken part of us if it does not please you Lord. In the mighty and matchless name of Jesus, Amen.