Yes, in the past your lives were full of those sins. You lived the way the world lives, following the ruler of the evil powers  that are above the earth (the prince of the power of the air). That same spirit is now working in those who refuse to obey God. Ephesians 2:2
There is one thing the power of God, and the power of Satan have in common: neither can influence us unless we allow them too.
Sheri L. Dew   
Our enemies are not people, and even though we can be our own enemies and so can the world, our true enemy is the devil. He only uses the world, our bodies, our emotions and other people to attack and influence us. I am writing this posts, to open your eyes to true spiritual warfare. On a daily basis we deal tormenting thoughts of fear, sexual desires and imaginations, hate, anger. Satan sends these attacks, the devil, the fallen angel, the one who was kicked out of heaven. Satan operates by disguising himself as an angel of light; He is the occult. He moves in the air through influence, and he actually does have power. He is the father of lies, and he can potentially hurt us. But we should not be afraid of anything because we have the living God. The Lord Jesus overcame death, Satan and his demons.
Satan has power over those who have not trusted Christ as Lord and Savior. Satan has a kingdom and a throne, which is why he is is called a prince. He is a ruler and possesses power to manifest evil in the world through influencing people and commanding demons (his workers). Demons are ruled by Satan, they carry out assignments: just like the people of God, carry out God's assignments. But remember even if it seems that Satan is winning the battle between good and evil, in the end God wins. And we need to be on the winning team.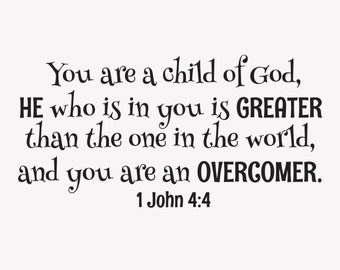 "The air" refers to the invisible realm above the earth where Satan and his demons move and exist. This space, of course, is the location of the earth's atmosphere or "air.": rulers and authorities, cosmic powers over this present darkness, and spiritual forces of evil in the heavenly places. This evil realm called the "air", is the realm of the occult, cosmic study (astrology) and witchcraft.
Satan is alive and active in the world today. He wants us to reject God, by our lifestyles (our lifestyles reflect our thought life, and our thought life comes from our hearts). Satan and his demons are also tricksters, schemers, con-artist and shrewd. He uses music, emotions, style, popularity, and all that is self geared to seduce us away from God. Satan tries to convince us to sin and he does his best to convince us to ignore God's law (His desires). Even though Satan is wise, we have control over our actions. Satan harasses, and torments but he cannot force anyone to sin. Weaknesses make us vulnerable to Satan. We may be born sinners, with weaknesses that Satan can use (like addiction, sexual desire, etc), but we can WITH God protect and strengthen our weak spots. For instance, if God hadn't intervened my emotions would have been instruments of destruction to advance Satan's agenda. He has studied us all of our lives, and knows our cycles of thought and emotion: and will manipulate situations and trigger our buttons to send sin. Satan can exhaust even the most spiritual person. The only way we can overcome his influence, power and strategies is to ask God for help. There is power in prayer, and the Holy Spirit in us and HE IS GREATER THAN THE SPIRITS OF THIS WORLD.
Let's pray:
Lord Jesus, I ask you to increase our discernment and wisdom; give us strategies to overcome evil with good and fight for righteousness. Help us to rebuke in love, and to surrender each day more. I pray for your word to be our weapon of choice, when facing demonic attack. And that you may reveal yourself even more so that we may not only trust you more, but know in our minds and hearts that you are more powerful than Satan and all of his tactics. In Jesus name, Amen.